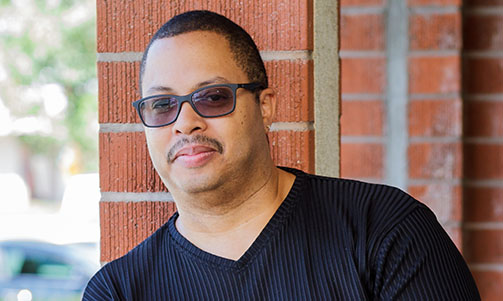 Todd Q. Lynch was born to Graham and June Lynch on May 3,1966 in Honolulu, Hawaii.
He began playing piano at age 5 and saxophone at 8. After studying at the University of North Texas' world renown jazz program, Todd returned to Southern California to finish school and become musical director for Vine Life Christian Fellowship for 16 years, where he first met his wife of now 26 years, Cassandra. Todd also played for Crystal Lewis, Helen Baylor, Tim Kepler, Ron Brown, Darryl Coley, Donnie McClurkin, Patty Cabrera, and a host of other Christian and Gospel artists during his tenure at VCF.
He next served as the full time worship director, leading over 140 singers and musicians, and a staff pastor for Water of Life Community Church in Fontana for 13 years where he led worship, created their Soul Celebration venue, performed weddings, funerals, and led mission trips. While at WOL he completed their School of Ministry and attended The Kings University. He has been serving at New Day for 1.5 years and excited for this next level of kingdom service.