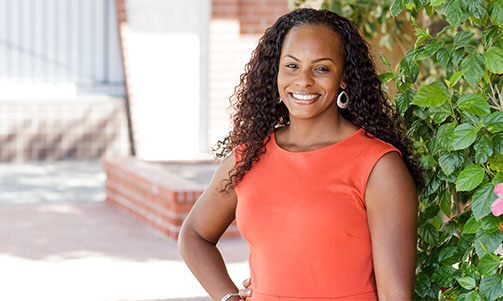 Minister Diquitha "Quita" Aubrey demonstrates, promotes and encourages leadership throughout the world.
Minister Quita loves spending time with her husband, Minister Sean Aubrey of 18 years, and her 2 boys, Jonny and David. They enjoy travelling and going on vacations to explore the world. They also enjoy watching movies together as a family.
She studied Sociology/Law and Society at the University of California at Riverside where she received a Bachelor or Arts Degree. She continued to pursue her education at the California State University of Fullerton where she received a Masters of Science degree in Marriage and Family Therapy/Counseling. She has worked as a social worker for the past 20 years advocating for abused and neglected children and encouraging their parents to improve their lives.
Minister Quita loves to Worship God and serve people. She has been a youth leader and continues to mentor youth and young adults to explore and discover their purpose in life. She was licensed as a Minister of New Day in November 2014.