Welcome home.

 We have a place for you.
New Day is a harmonious body of multigenerational Christ-followers, maturing in our faith, living out our Divine purposes, and positively influencing our local communities and the nations of the world. Our church is all about helping people become all that God created them to be.
Join us this Sunday! Your presence does much to enhance our worship experience. Our desire for your experience at New Day is that you grow in your worship of God, in connecting with this church family, in your equipping for your purpose, and in your service to the Lord. We hope it is a place you can call home.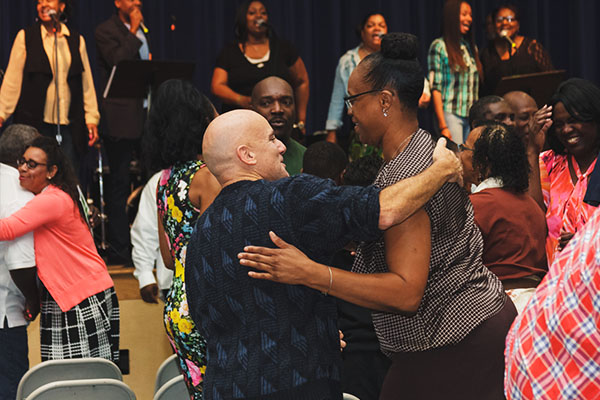 Did you know that Jesus has a plan for your life?

Our whole mission is to help you step into yours.
Join us every Sunday morning at 9:00 AM and 11:00 AM. Worship begins promptly at 9:00 AM and 11:00 AM, and as one we sing unto our great God. Shortly after, our senior pastor, Bishop Tony, will greet everyone and begin a dynamic biblical message. Some Sundays you may instead hear a message from one of our other pastors, ministers, or elders.
Our praise and worship is contemporary and lively, and the sermon messages are relevant to you. Our dress is casual and comfortable so that everyone feels right at home.
We also have a place for your

little ones.
Whether you've got a newborn, toddler, elementary kid, or teenager, we have ministry for them. Bring your child over to our nursery or student ministry building, west of the sanctuary, to be placed in a kid-friendly, secure environment for a wild and exciting Christ-centered church service at their developmental level. You can pick them up at the end of service.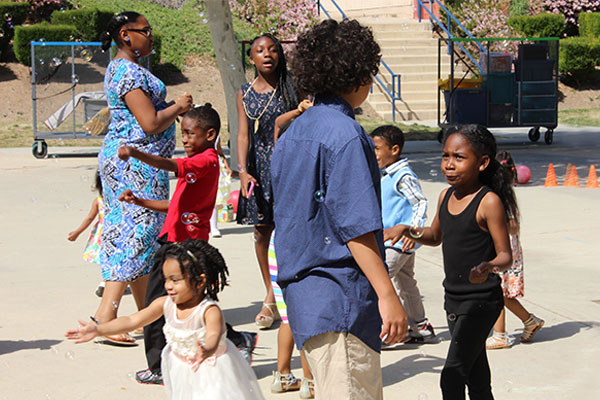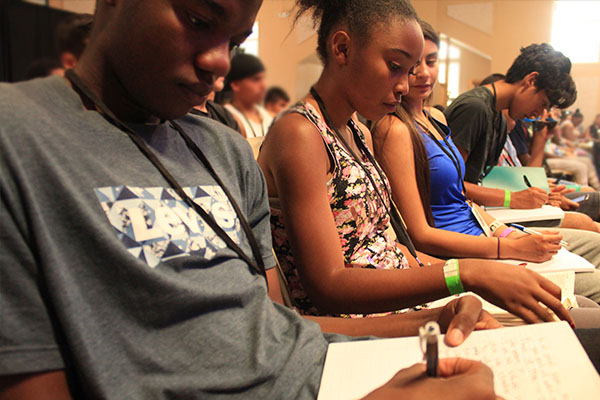 CHOSEN

Youth
However, if you have a teenager, they are free to enter on their own in our Youth Service at the far west entrance of the Student Ministry building. Their service starts and concludes at the same time the main service does. Youth service takes place on the 1st, 2nd, and 3rd Sundays of each month.
Our family continues to grow every week,

and we'll be excited to add you to it.
Want to learn more? Once service is over, visit our Connection Center and talk with our assimilation team about Discover New Day, our "next step" gathering where you can meet Bishop Tony, hear more about what we do, and learn more about that plan Jesus has for your life.